31.10.2019 16:43 – První výstup z Insta – blog- cycling tripu (spolupráce ZZ CzechTourism USA), který se uskutečnil poslední týden v září 2019, na kterém jsme se podíleli s JCCR a zmíněným americkým zastoupením CzT.
První článek od Leigh o TOP 10 mistech v jižních Čechách: https://hikebiketravel.com/10-essential-stops-in-south-bohemia-czech-republic/.
Výběr z článku 10 Essential Stops in South Bohemia, Czech Republic
...
Ceské Budejovice
While I can't pronounce the name of this charming town, I did fall under its spell. Ceské Budejovice is the beautiful capital city of South Bohemia that dates back to 1265. Its home to Přemysl Otakar II Square, one of the largest squares in Europe and the baroque Samson Fountain. The fountain, built over seven years and boasting a diameter of 17 metres, is the focal point of the square.
Beer has been brewed in Ceské Budejovice since the 13th century. The largest brewery – the Budweiser Budvar Brewery, around since the late 1800's, is able to legally sell its beer as Budweiser in Europe. Elsewhere it goes by the name of Budvar and Czechvar. This original Budweiser beer bears no relation to its American namesake.
It's easy to get around the city on foot or by bike. If you have time cycle along the Vltava River, stopping to enjoy one of the lovely little waterfront cafes. And when you're ready for dinner head to Restaurace Solnice, located in a former salt house that dates back to the 16th century. 
Where to stay: For a hotel with a superb location and lovely rooms you'd do well to choose Hotel Budweis, pictured in pink in the photo below.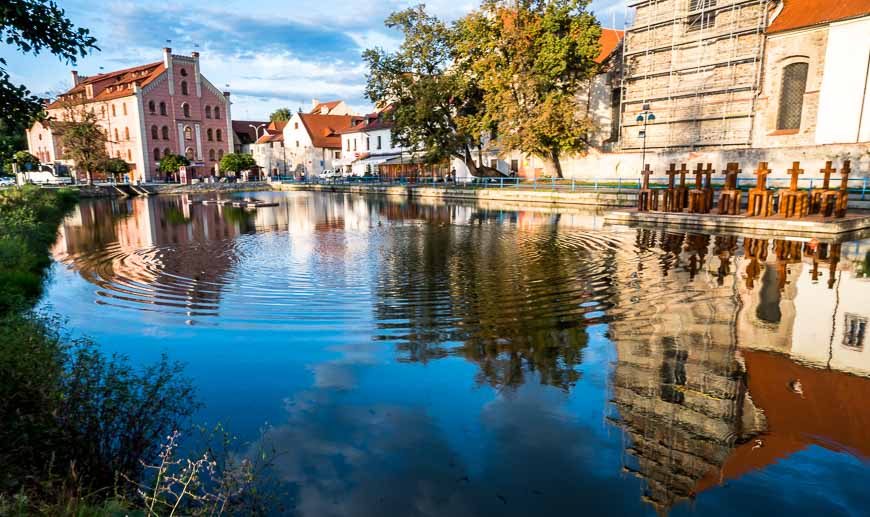 Ceské Budejovice – the capital of South Bohemia

The pretty square in Ceské Budejovice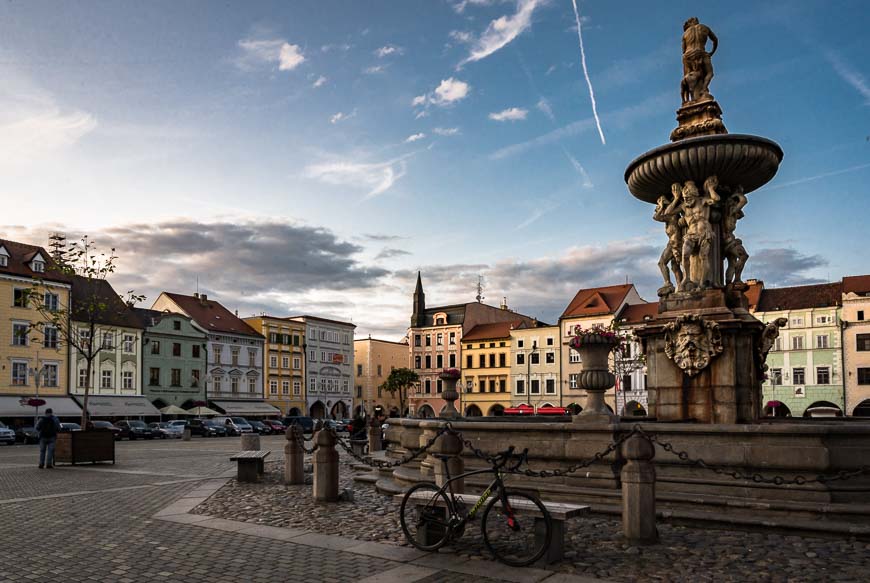 Light at dusk on the main square in Ceské Budejovice
...
Hluboká nad Vltavou – a jewel in South Bohemia
Described as a Southern Bohemian jewel on the Vltava River, Hluboká is a pretty town with one of the most beautiful castles I've ever seen. The castle has been through many iterations from Gothic to Baroque to its present appearance – "a romantic reconstruction inspired by the royal castle of Windsor."
You can join a tour of the castle and enjoy a walk around its extensive grounds. Slip into the riding hall and enjoy a wander through what is now a first rate art gallery. And in the near future – a real winter garden will be planted in the glassed in area beside the main castle.
The castle has been in the movie Shanghai Knights. Most recently a music video by Korean pop soloist Park Jihoon was filmed in the castle. 

Hluboka Castle in Czech Republic under dark skies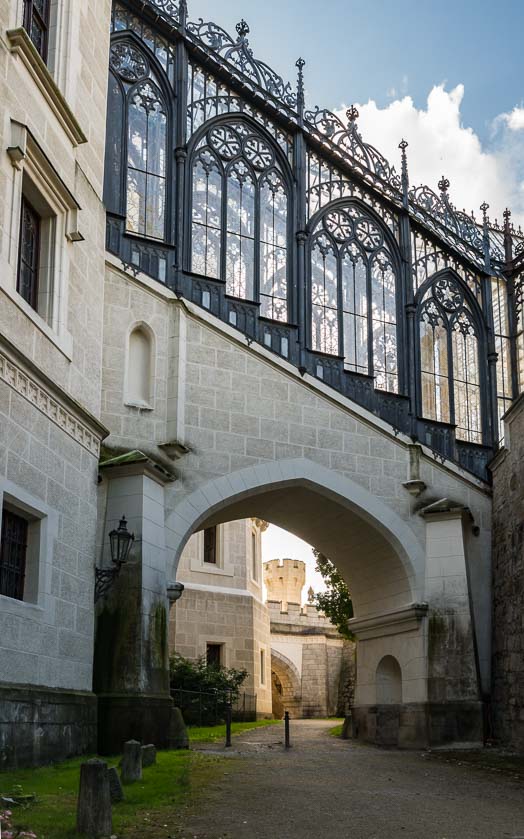 Hluboka Castle

Beer drinking in Hluboka nad Vltavou
...více v článku